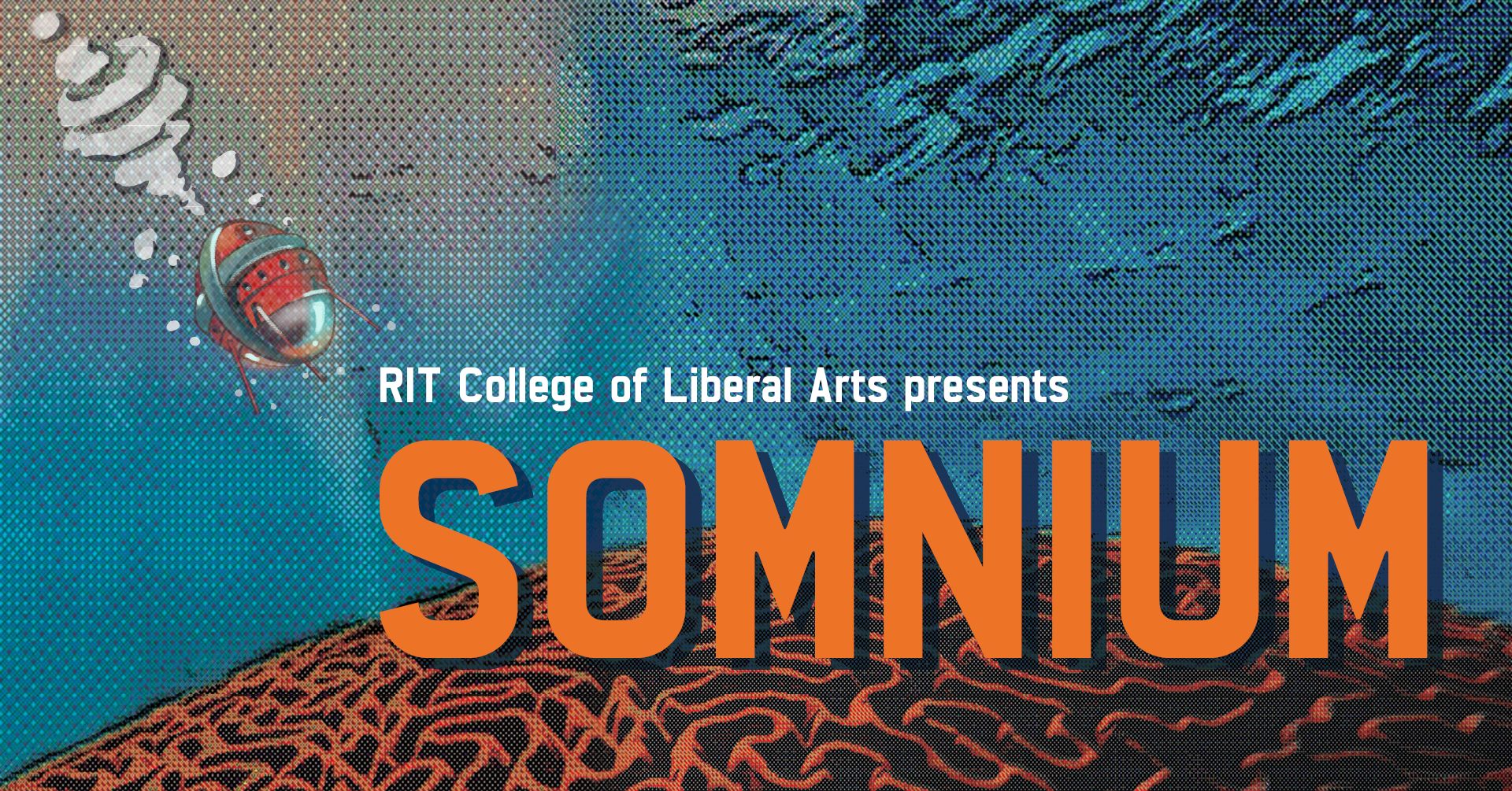 SOMNIUM
A downloadable game for Windows
The initial November 6 release of SOMNIUM is an early state (pre-alpha) build and includes captions. SOMNIUM is in further development with updated future releases planned.

SOMNIUM is an interactive digital-theatre experience where YOU are the hero! Journey through the collective dream-space of humanity in this first-person adventure inspired by classic Science Fiction. What dreams lurk beneath the surface of your waking mind? Find out, in SOMNIUM!
Conceived and directed by guest director Omen Sade.

It is strongly recommended that audiences use a PC to play SOMNIUM. For Mac users, please see below for a work around.
Due to Apple's recent lawsuit with Epic Games, in order to experience SOMNIUM, Mac users must install an additional program before downloading and playing the game. "Parallels" is one such option that is recommenced by industry professionals and is currently being offered as a free 14-day trial. This will allow you to run Windows programs on a Mac. https://www.parallels.com.
Once Parallels is installed, SOMNIUM is played by downloading and unzipping the file and clicking on the executable. The Unreal Engine (U4) may need additional approvals from you to run SOMNIUM on your Mac.
This is a large file size of about 12 GB (zipped), so it may take some time to download.

For best performance, we recommend these specifications:
Operating System: Windows 7/8/10 64-bit or Mac OSX Sierra
Processor: Quad-core Intel or AMD processor, 2.5 GHz or faster
Memory: 8 GB, recommended to have at least 32 GB
Graphics Processing Unit: NVIDIA GeForce 470 GTX or AMD Radeon 6870 HD series card or higher
The RIT College of Liberal Arts does not bear responsibility for personal computers/devices and is unable to offer any technical troubleshooting beyond the actual SOMNIUM game file downloads from itch.io.
Thank you, and enjoy your trip on SOMNIUM!

Resources:
Click here to view the SOMNIUM program booklet.

Having trouble in SOMNIUM? Click here for the player cheat sheet.
Download
Click download now to get access to the following files:
https://drive.google.com/file/d/1nDMseYdlAES2dLfxXVoM7xj5IGIlthSJ/view